Today 18th of June 2019
Lots of sun : High pressure conditions with unstable air masses.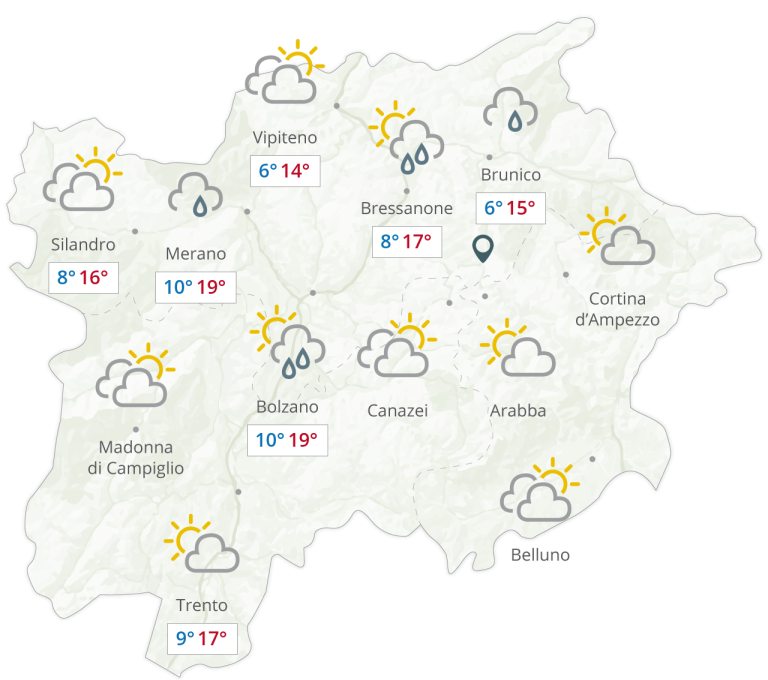 The weather
The day begins locally with residual clouds, otherwise the sun often shines.In the sultry warm air spring clouds form, from which in the afternoon local rain showers and thunderstorms descend. Maximum values between 25° and 33°.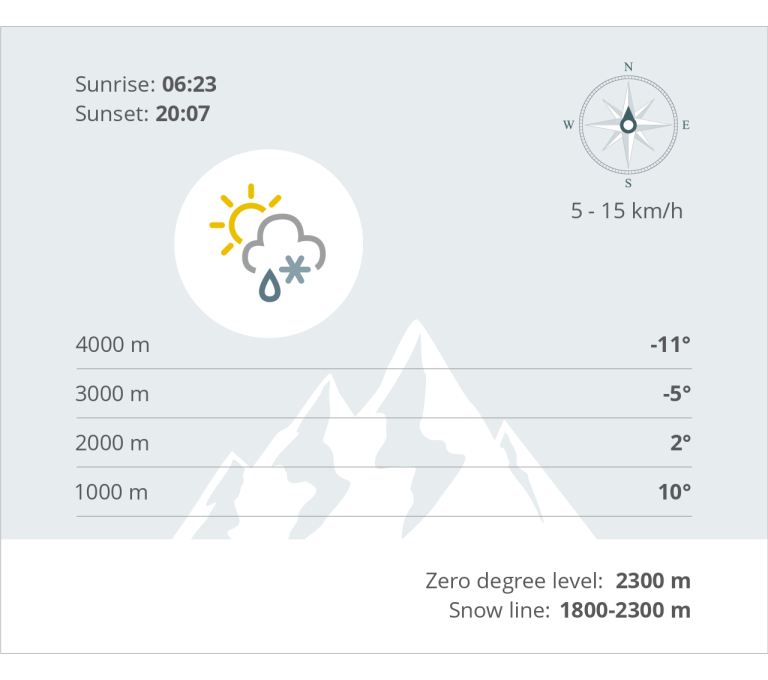 Mountain weather
In the first half of the day there is good mountain weather, only local clouds reduce the visibility. In the course of the day, spring clouds develop, followed by a few thunderstorms.
wednesday
19
Cloudy
max: 32°
min: 9°
thursday
20
Partly cloudy
max: 32°
min: 10°
friday
21
Cloudy
max: 32°
min: 10°
saturday
22
Cloudy
max: 30°
min: 12°