Today 18th of Dec 2018
Very sunny: High pressure conditions.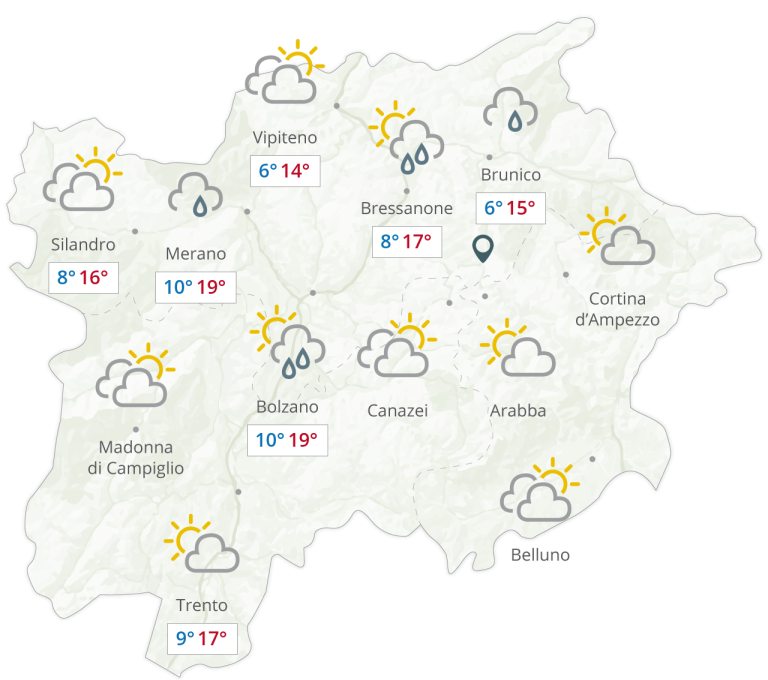 The weather
Sunny weather in the whole region, clear sky. High temperatures from -1° and +5°.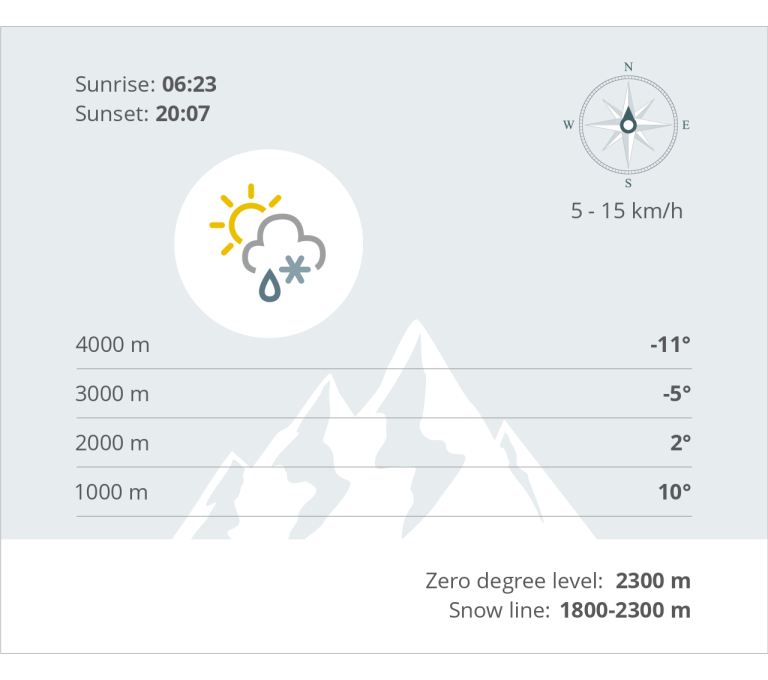 Mountain weather
Excellent visibility in the mountains, with clear sky.
Tomorrow 19th of Dec 2018
Cloudy sky: The high currents will be directed from the Southwest approaching masses of humid air to the Alps.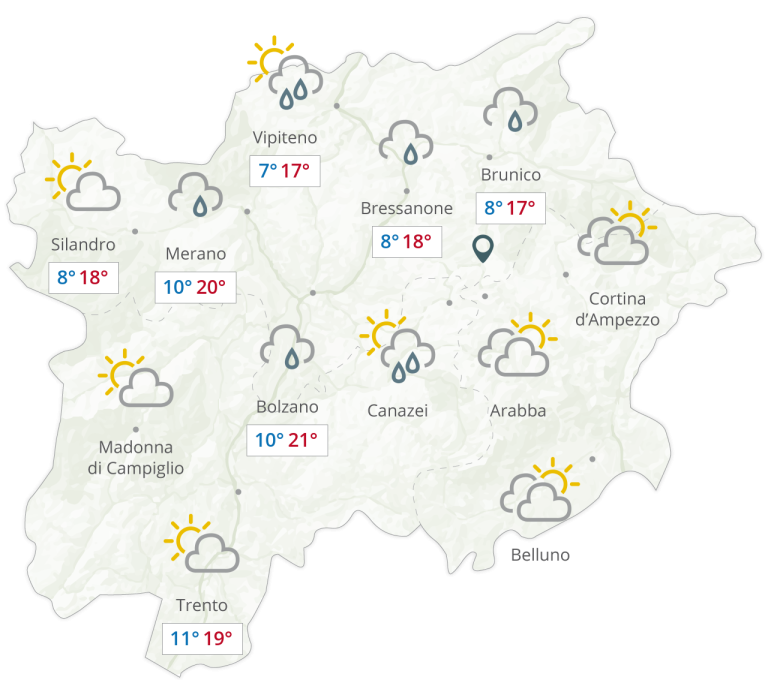 The weather
During the day the sky will be crossed by cloudy formations that will progressively reduce the sunshine. In the following night, weak snowfalls will be possible in some areas of the territory. Maximum temperatures between -2° and +4°.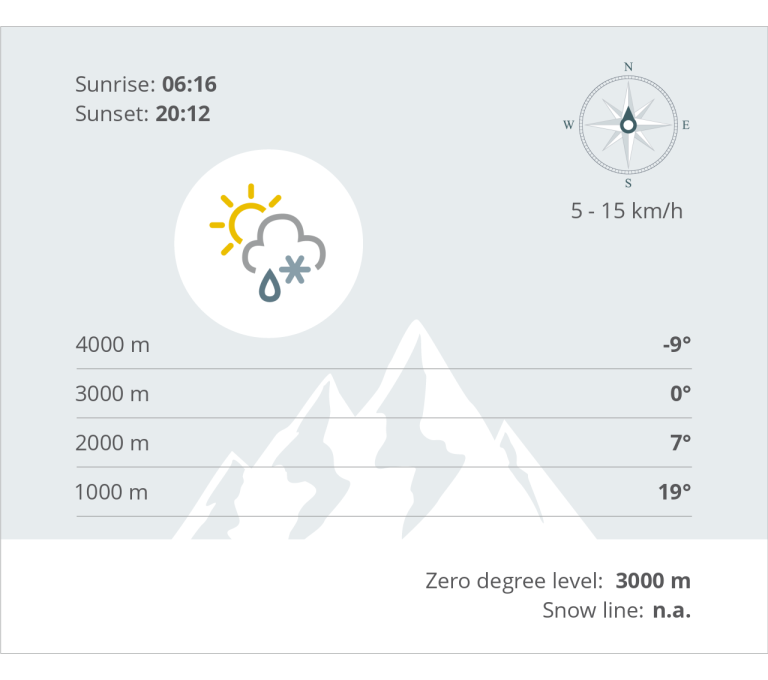 Mountain weather
Already in the early hours of the morning the sky will be crossed by high clouds. With the passing of the hours the sun will be less and less present and from the evening will be possible weak snowfalls.
thursday
20
Cloudy
max: 5°
min: -6°
friday
21
Very cloudy
max: 5°
min: -8°
saturday
22
Partly cloudy
max: 9°
min: -7°
sunday
23
Cloudy
max: 9°
min: -5°